From a stunning private estate to an old fashioned Bentley, our #ljmrealbride Autumn's day was nothing short of magical.
Autumn and Keith met at a festival in Columbus through mutual friends & the rest is history!
"He told me he was going to propose on Flag Day. I thought, 'when is that?' When he told me to look it up, it was a random day in June. When it happened, we were actually in Napa Valley at one of my favorite wineries. My parents and Keith were acting odd. A woman came up to us and said she was the Marketing Director at the winery and wanted to know if she could get a few photos of us for their website. Me, loving having my photo taken, said 'sure'! Next thing I knew, Keith was down on one knee asking me to marry him."
Autumn wore two gorgeous gowns on her wedding day – Hayley Paige Collins, a stunning long sleeve ball gown, for her ceremony & a jaw-dropping Berta gown for her reception.
"My Hayley Paige & Berta dresses were everything I could have asked for!"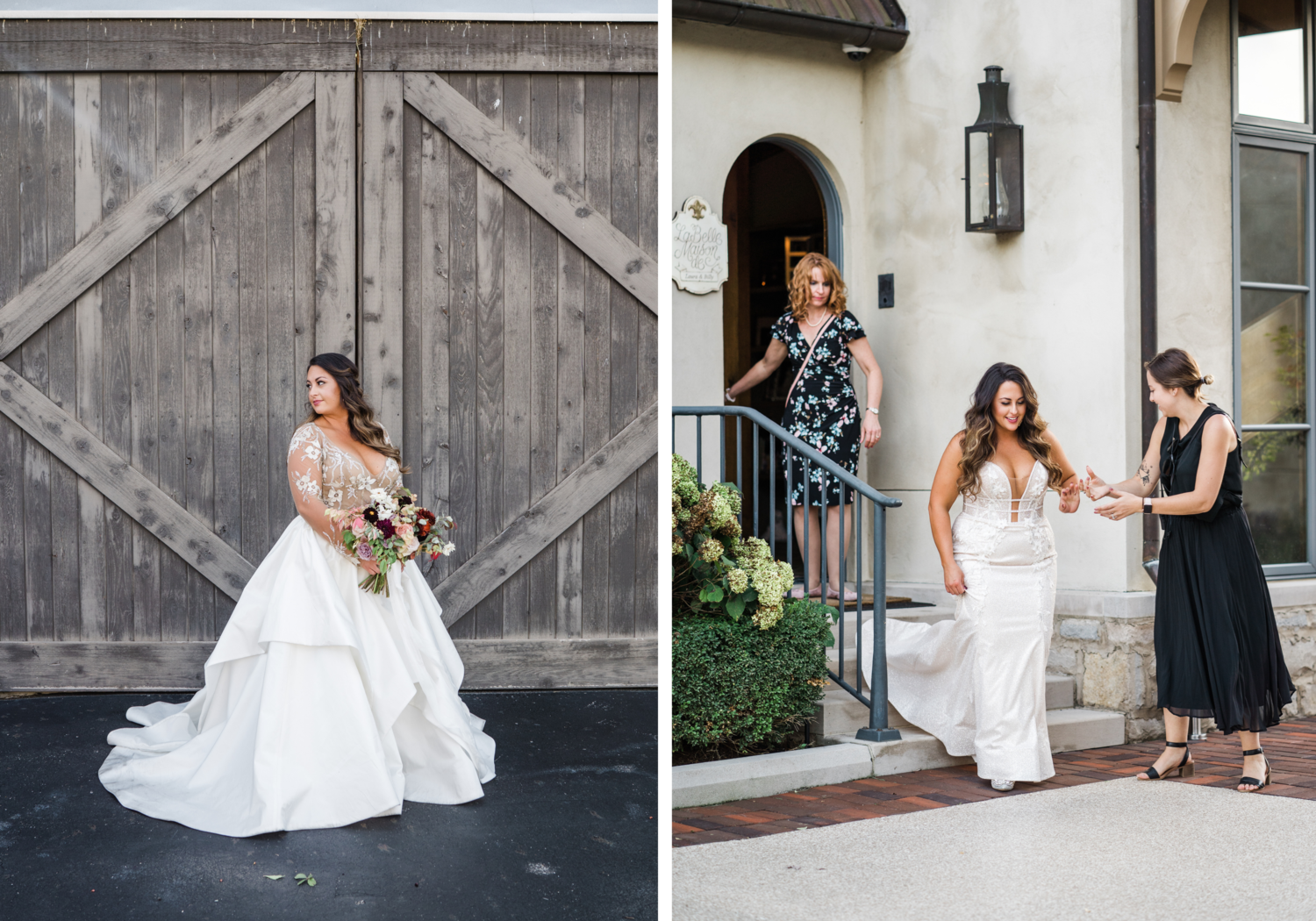 The day was filled with special moments, Autumn's favorites being riding in the old Bentley to the church with her father & sharing she and Keith's first dance privately with their daughter.
"Everything about our day was special and more than I could ever dream about. We worked with some amazing people, vendors, and of course our family and friends!"
---
We love seeing & sharing our brides' photos! Submit your love story below for the opportunity to be featured on our blog and/or our @lajeunemariee_realbrides Instagram.