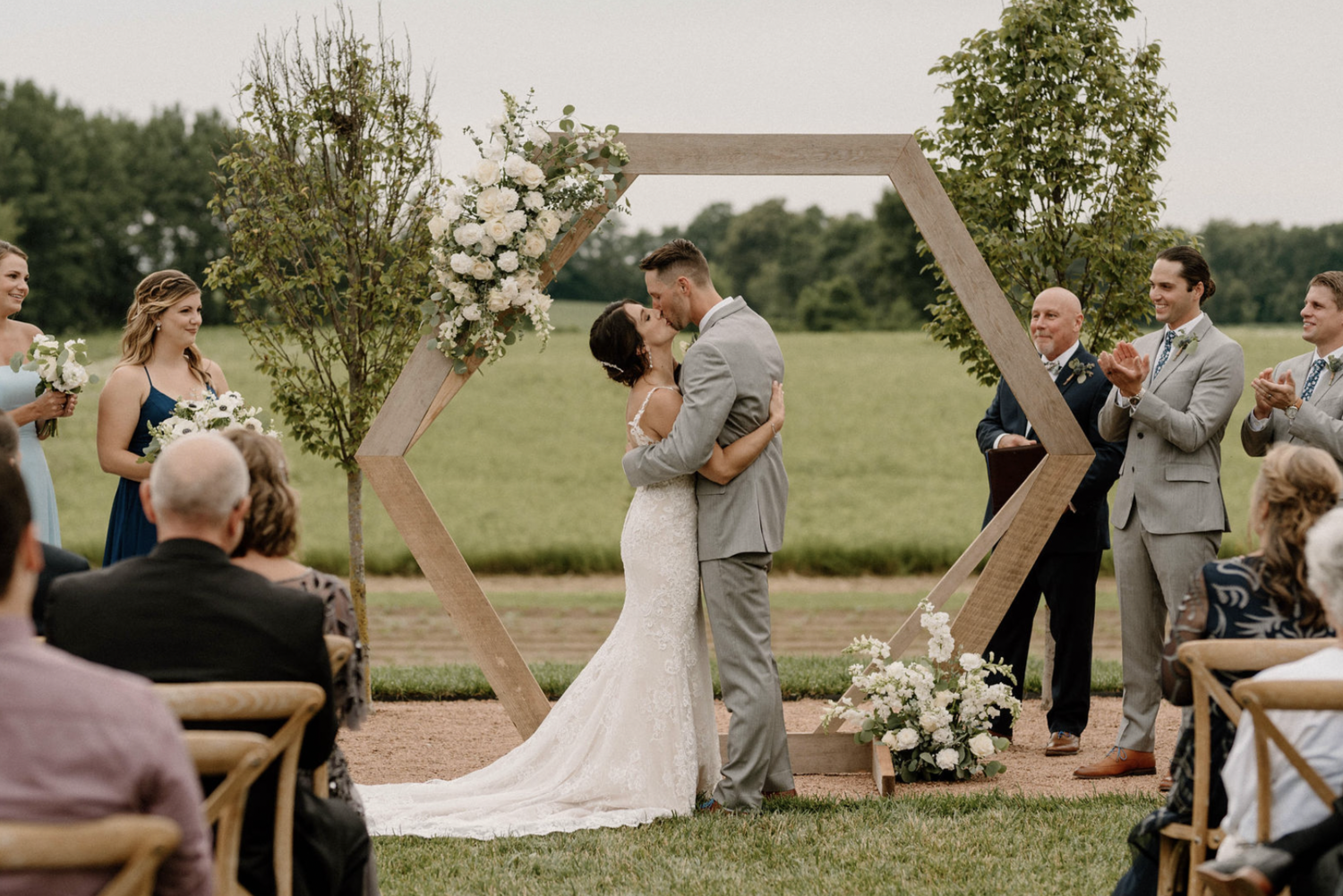 Krista & Drew's love story began 12 years ago when they met through mutual friends. They finally tied the knot in 2021 with the most beautiful ceremony at Magnolia Hill Farm.
"It all started back in our college years. Drew went to Walsh University (which is close to my hometown) and I went to Ohio State (which is close to Drew's hometown). One weekend when I was home from OSU, my hometown crew introduced us (just as friends) at a party/get together. After we both graduated college, Drew moved back to Columbus, and I continued my stay here in the 614. We would run into each other downtown when we were out and have those late nights drinking, laughing, and carrying on until 2AM. Half the time we didn't have each others numbers, it was either completely random circumstances or we Facebook messaged, no joke!

Fast forward to the juicy part… It was about 4 years ago when Coach Stagg was coming home from an away football game. He was looking at Facebook memories and this (AWESOME) picture of us from Halloween popped up. He messaged it to me via text (because by now we actually had each others numbers) and we just started chatting. After a few months of texts back and forth and him saying we should grab drinks or coffee sometime, I finally asked him, "Are we actually going to go out or not?!" And well…the rest is pretty much history!"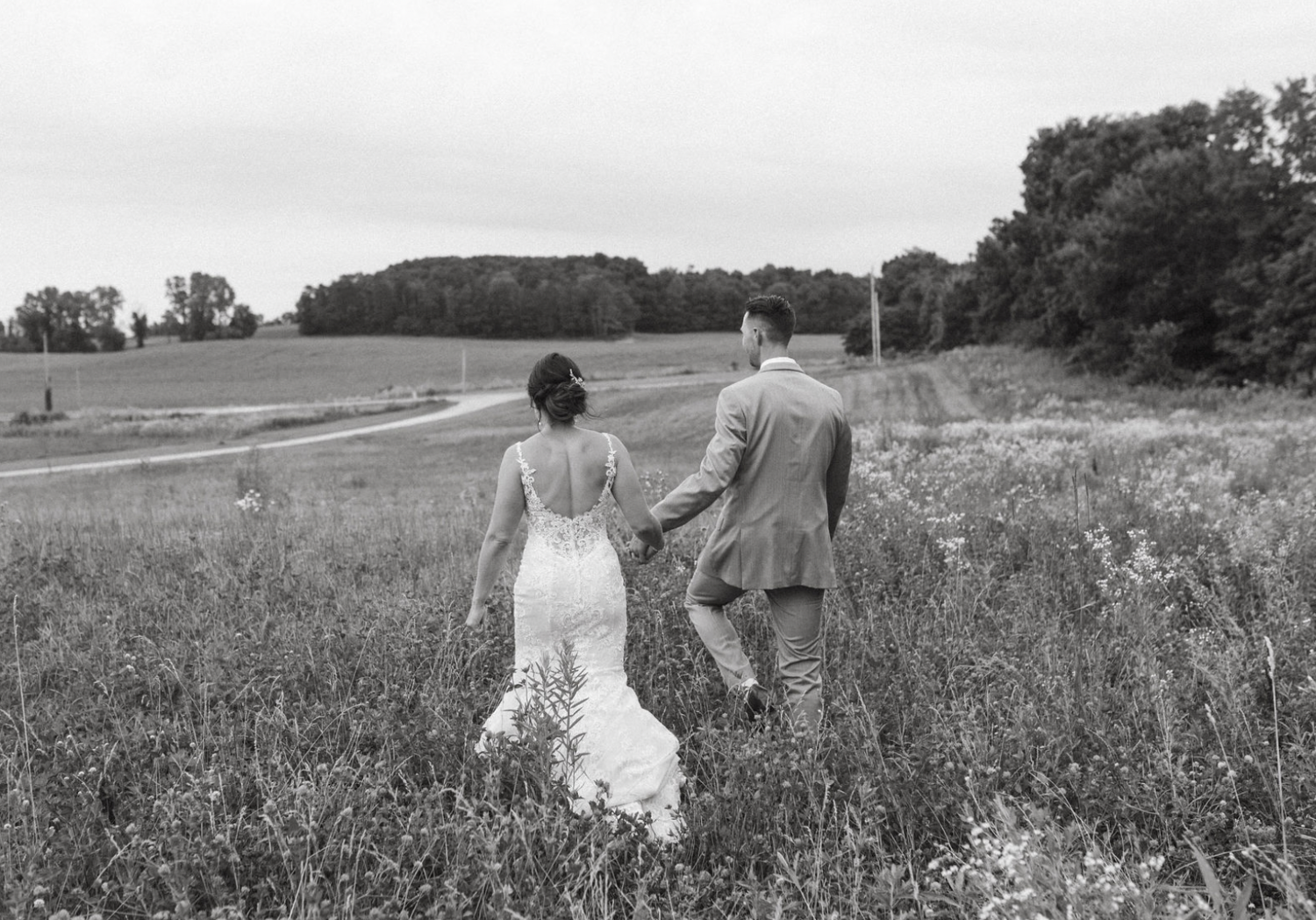 Even though the pandemic changed Drew's original plans to propose, he still found the sweetest & most romantic way to pop the question!
"We were supposed to head out West and go to Joshua Tree and Yosemite in March for Drew's Spring Break (he's a teacher) and he had it all planned out. When we had to cancel our trip because of the pandemic he was upset. Of course I was upset but I was like, it's really ok, we'll get there eventually. Clearly, I didn't know he had different plans. So time went on and we had other trips planned where he could propose but everything kept getting cancelled.

One of his good friends knew he was trying to figure out a time to pop the question and he called the Friday before Hocking Hills shut down and he was like "Dude, if you want to propose to Krista in any kind of cool place you better go today, even Hocking Hills is closing." So as I'm working from home I get a text asking if I wanted to head down to Hocking Hills that afternoon and I'm like "Yes, what else do we have to do!?" So we get down to Hocking Hills, start in Ash Cave and walk over to Cedar Falls. The sun is starting to set and we decide to start heading back. As I start walking away from him I say, "yeah, I'm getting kind of chilly." Drew says, "well I know something that will warm you up." And I turn around and he is down on one knee asking me to marry him!"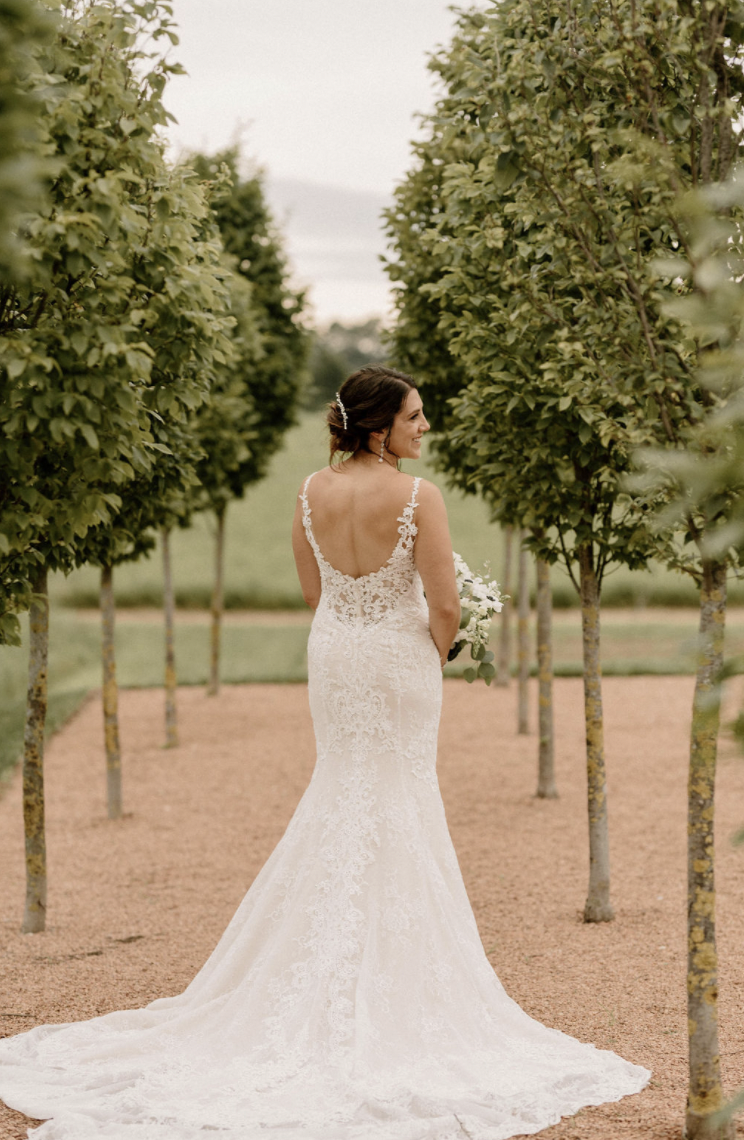 Krista wore a stunning fitted wedding dress by Wtoo, a romantic bridal dream!
"I drove by La Jeune Mariee COUNTLESS times and would just gawk at all the beautiful dresses in the window. I always told myself, when it's time for me to get married – that's the first place I want to go to try on dresses. And I'm so glad I did! My experience at the boutique was amazing and they helped me find the most perfect dress!"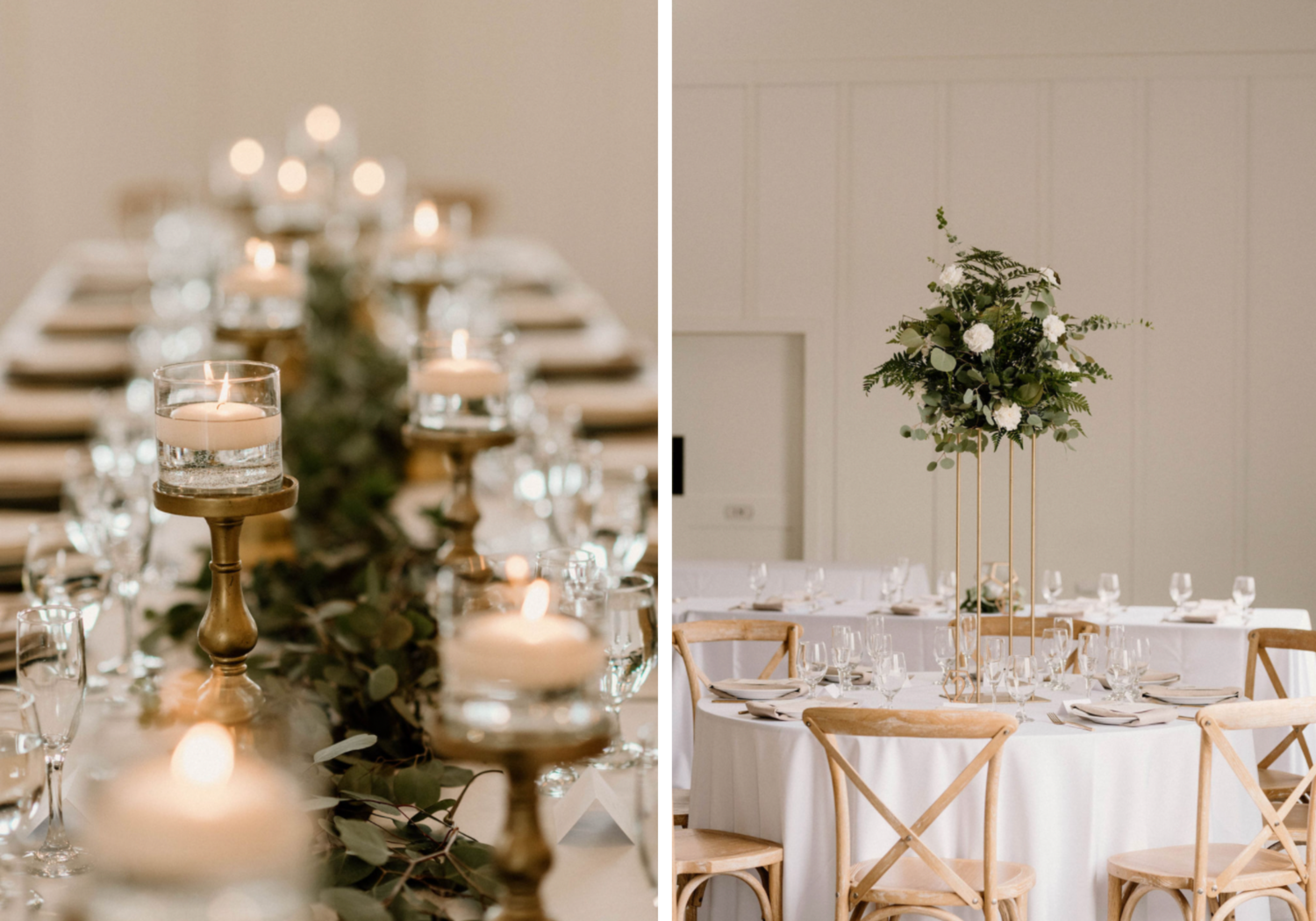 Their day was filled with the most perfect details, from their "no look, first look" to the stunning florals.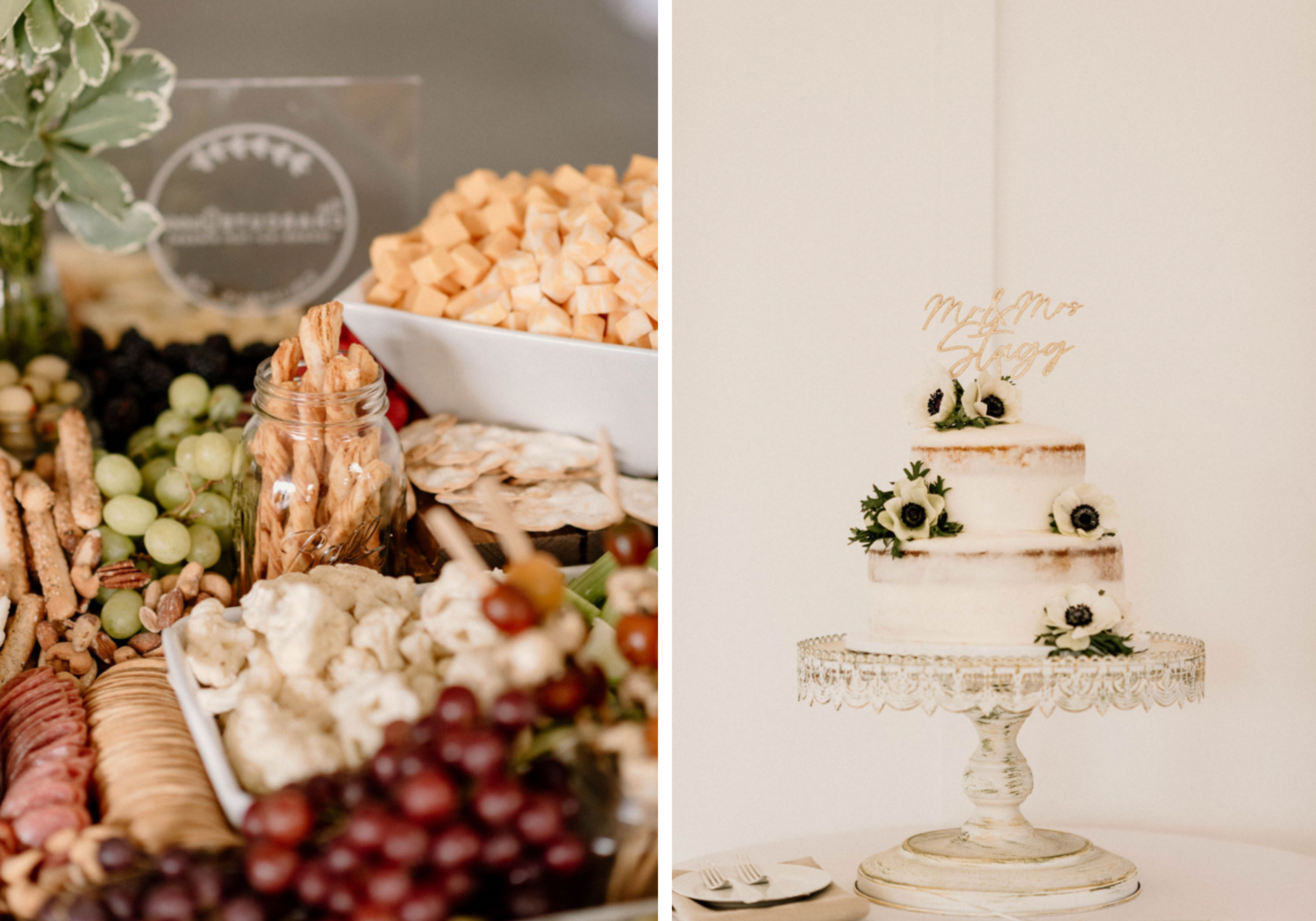 "My absolute favorite wedding day memory was when the doors opened for me to start walking down the aisle and I saw Drew. All of the nerves just washed away the minute I saw him."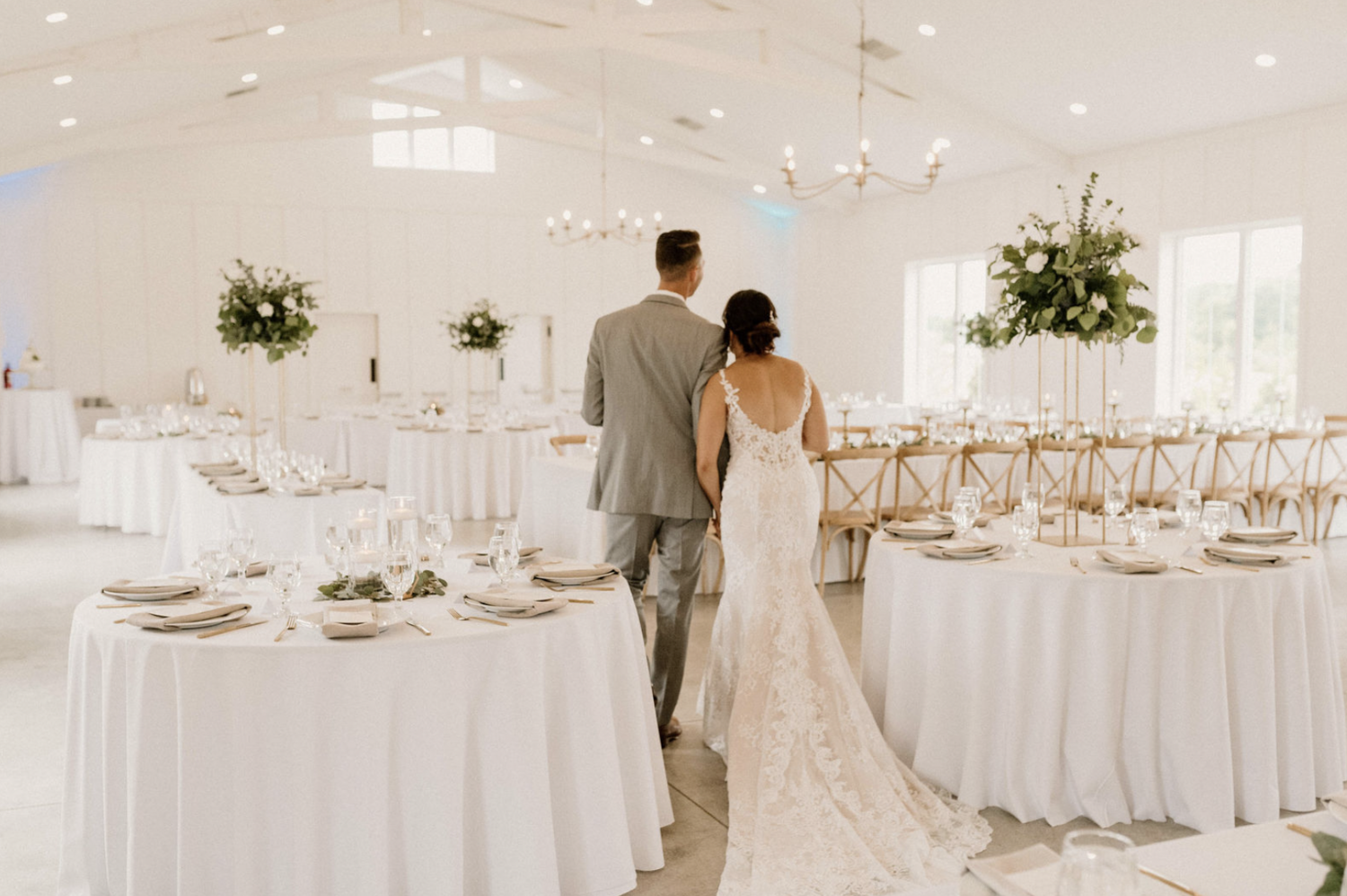 ---
We love seeing & sharing our brides' photos! Submit your love story below for the opportunity to be featured on our blog and/or our @lajeunemariee_realbrides Instagram.