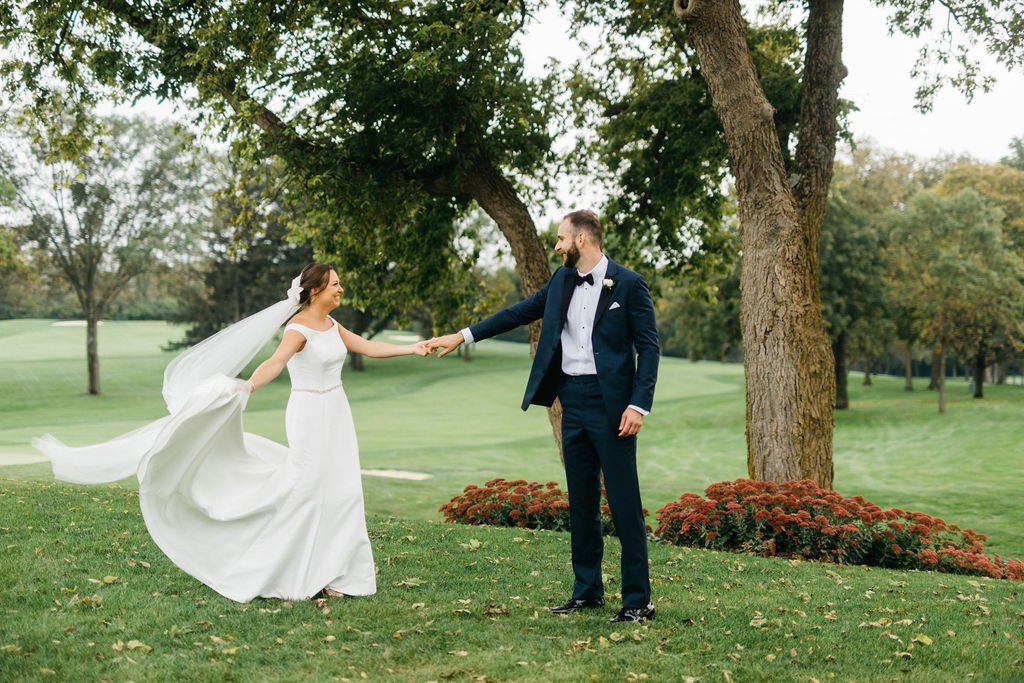 #ljmrealbride Lauren's day was full of love, special moments & the people closest to her and Matt.
"Matt and I met in college attending Ball State University through playing volleyball and tennis, chirp chirp! Matt and I first met while piling into a car coming home from a party as freshmen. The men's volleyball team and women's tennis team were close and hung out frequently and we became close friends through that. As the years went by our friendship grew and eventually romance sparked and here we are almost 10 years later!"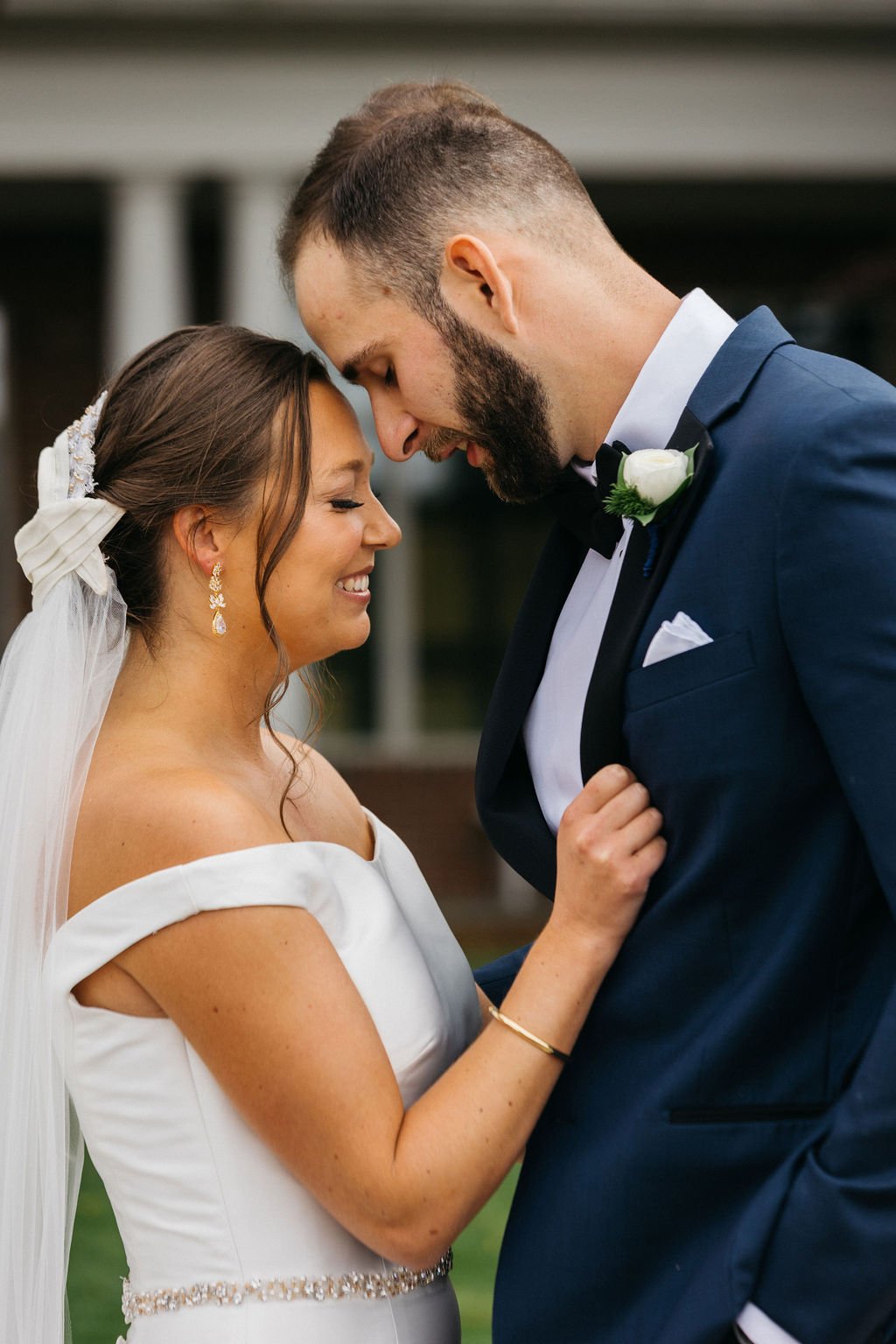 Matt proposed to Lauren at her family lake house in Michigan, a place full of many special family memories.
"Matt proposed to me over Labor Day weekend [Sept 2020] at our family lake house. I figured a proposal was near but that same weekend also happened to be a planned celebration of my 30th birthday with family and close friends, so I didn't really see it coming. The night started off with happy hour at Arcadia Bluffs, one of our favorite spots to enjoy cocktails and watch the sunset over the golf course. We all went back to the house and as we walked up, my mom said our dog Jackson had gotten out and ran down to the beach which was not an uncommon occurrence for him. I leisurely went to help look for him as I was showing our friends the beach area without much urgency. As we walked up the dune, there was Matt standing at the top with a cute champagne table set up and that's when it hit me – the proposal was happening! Matt got down on one knee and proposed in one of the best places, on the dune overlooking Lake Michigan with our friends and family watching from afar! As we walked back to the house, there everyone was, with sparklers ready to greet us and celebrate a night we will truly never forget!"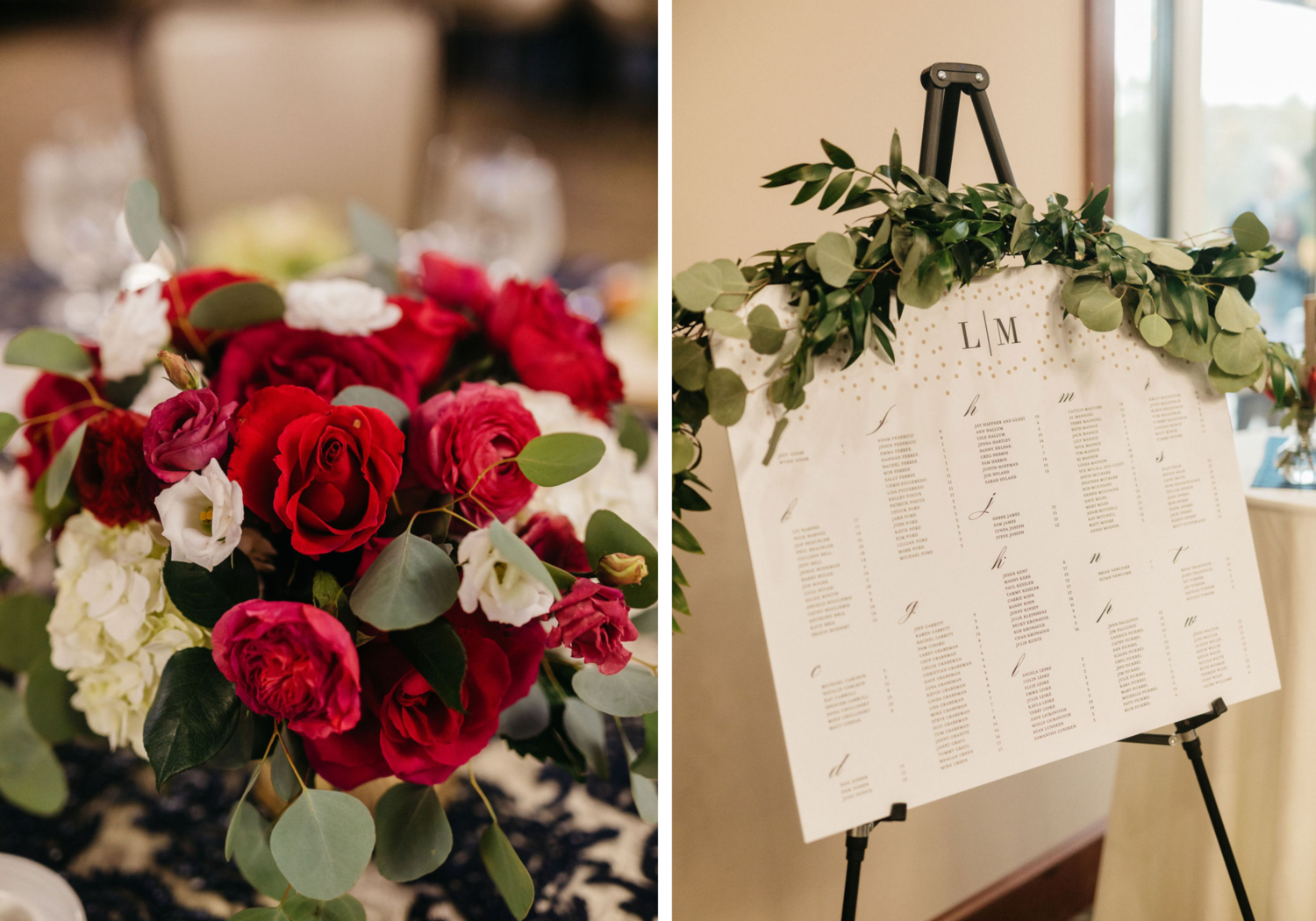 Lauren wore a modern, off-the-shoulder gown by Wtoo accessorized with a stunning duet by Sara Gabriel. Her 'something borrowed' was a beautiful headpiece that had been worn by both her mother & grandmother.
"Ultimately, I found exactly what I was looking for at La Jeune Mariee! I never felt rushed or pushed to make a decision, my stylist Tamara channeled my vision and I couldn't be happier with my decision!"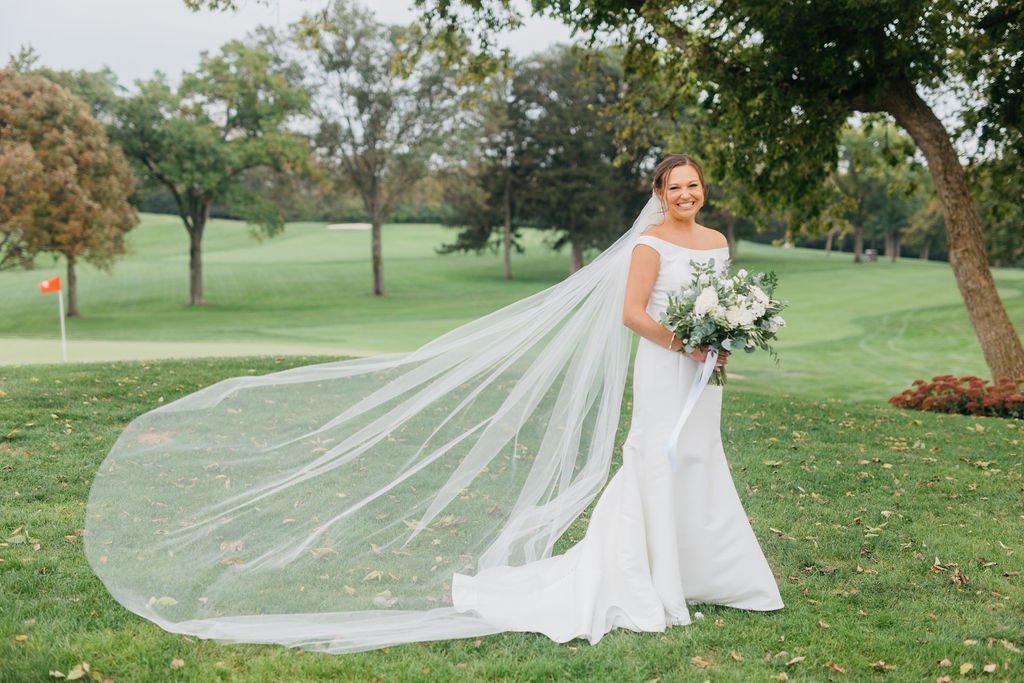 "It's hard to pick just one favorite memory, there were so many! I really enjoyed getting ready at my parents house along with all my bridesmaids, it felt more relaxed and it was just fun to be with everyone! Plus, I was able to incorporate my dog which I am so glad I did!"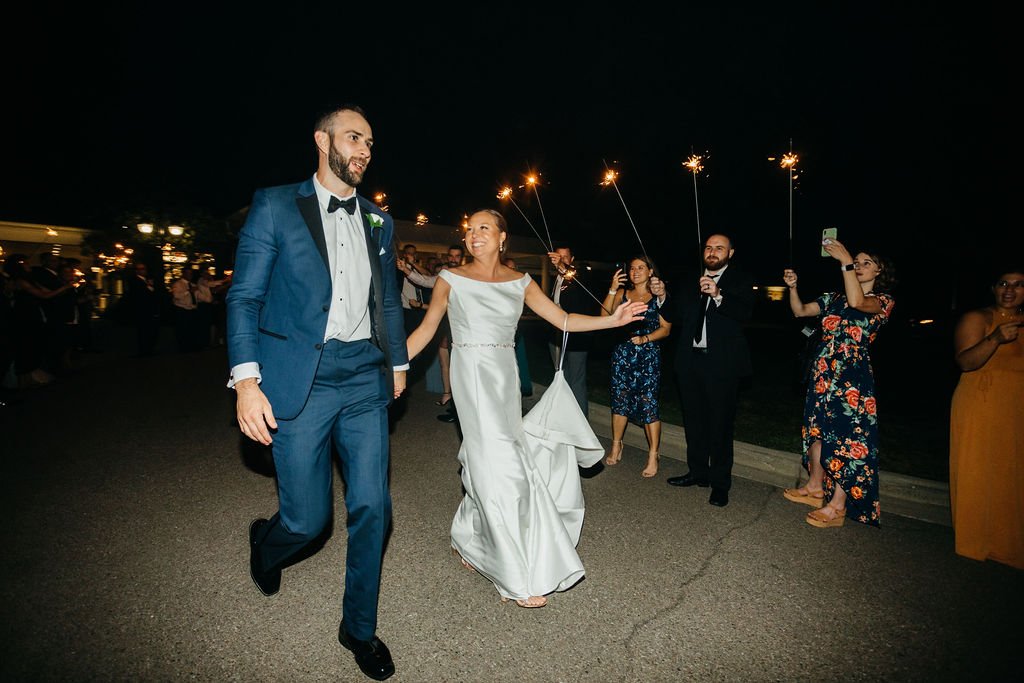 photography: Lydia Ruth Photography
---
We love seeing & sharing our brides' photos! Submit your love story below for the opportunity to be featured on our blog and/or our @lajeunemariee_realbrides Instagram.