Details are everything, and wedding planning is full of them! Bridal accessories can often be an afterthought for so many brides, but these important details will truly elevate & complete your unique look and bring out features of your gown you originally fell in love with.
When choosing bridal accessories, you can stay with your personal style and the overall theme of your wedding, but go a little bit bigger and a little more elevated than what you'd choose for an everyday look or another occasion. Try something a little bit out of the box – just like the dress, you never know what you're going to love!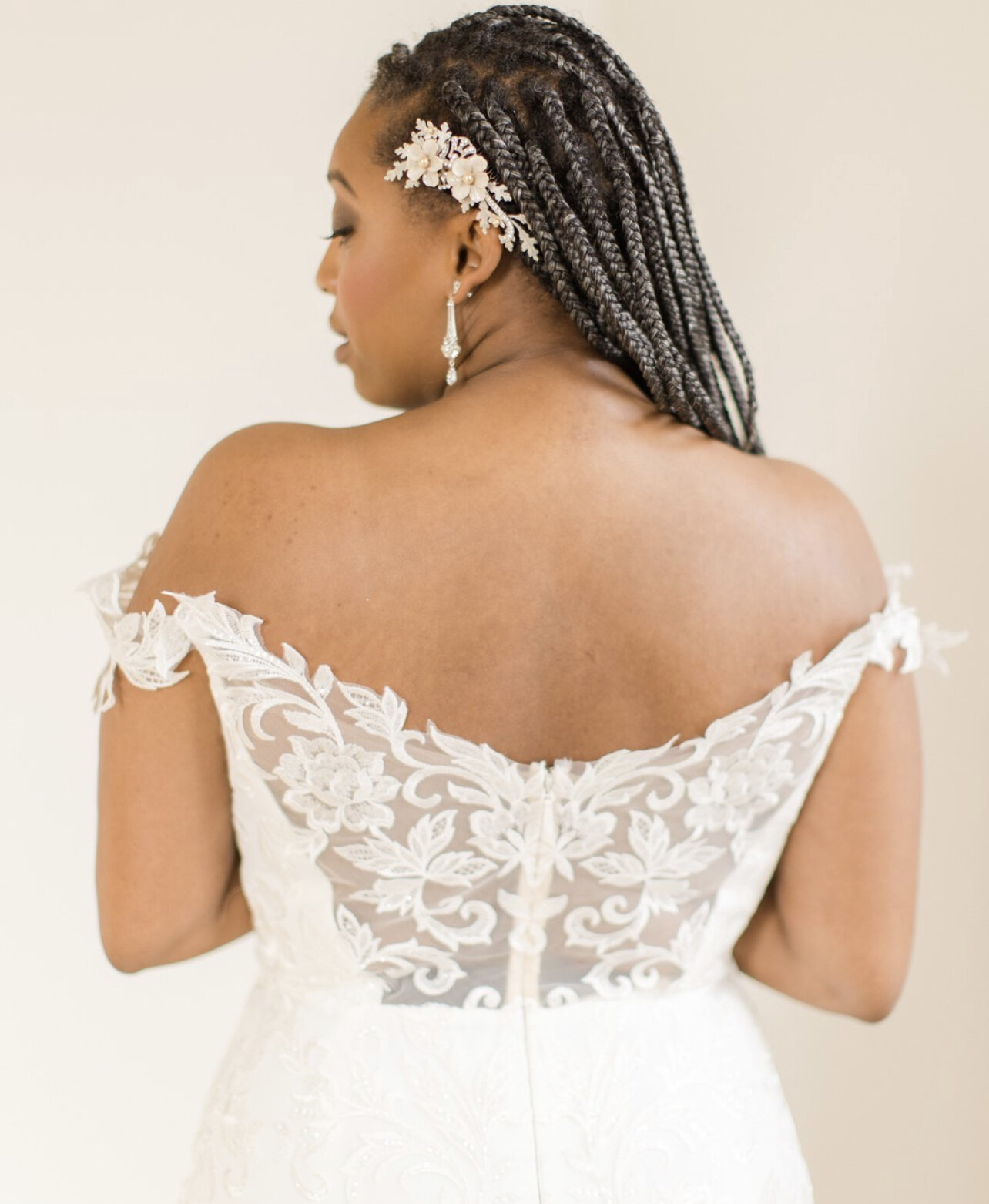 Use accessories to transition your look from ceremony to reception. For example, you can begin your day with a beautiful headpiece and a veil, with the veil prominent for the ceremony. Later on for the reception, pop the veil off and showcase the statement piece for a 360º look for your more spontaneous, in the moment photos or videos.
It's important to keep in mind that most of your photos will be taken with quite some distance, and your pieces need to be large enough to be noticed.
& speaking of photos, we love a detail shot! Detail flat lays are such a beautiful part of telling your wedding day story, and this is a perfect additional way to capture your sparkle on the big day. Some inspiration of what to include here: perfume bottle, invitation suite, some loose flowers, your rings in a pretty box, a ribbon to tie in a color from your wedding – the possibilities are endless.
You may be worried about investing in jewelry and accessories you will only wear for one day, but that's not the case! Some pieces are perfect for celebrating anniversaries and attending other weddings or special occasions. Others, while you may choose not to wear them again, become special heirloom pieces that you can keep forever in your family.
The La Jeune Mariee experience doesn't end when you say yes to your dress. When it arrives & you come back in for your Meet The Gown Appointment [or if you purchased your dress elsewhere, book an Accessory Appointment], your stylist will assist you in shopping for the perfect pieces to style your entire bridal look!
Accessories are so much more than just another pretty item on your wedding to-do list. They complete your unique bridal look, tell your wedding day story & you can keep them forever.