WHAT IS A TRUNK SHOW?
A bridal trunk show is when a boutique brings in a new collection, or more complete selection, from a featured designer. This is a limited time event, usually only for a weekend! While our boutique carries a wide selection of bridal gowns from each of our 20+ designers, this is your time to see a broader range of styles from a designer that's caught your eye.
Some of our most exclusive designers, like Berta and Monique Lhuillier for example, can be found in a limited number of boutiques around the country. We are one of the very few retailers in the Midwest who carry them and host trunk shows. Our brides can get a luxury experience without having to travel to New York or Chicago!
If there is a specific designer you love, a trunk show at La Jeune Mariee is the perfect opportunity to find your dream gown!
WHAT IS THE BENEFIT OF ATTENDING A TRUNK SHOW?
When you book a bridal trunk show appointment, you get to try on a broader range of styles from the featured designer, and you may be the very first to try on (and say yes to) one of their latest styles!
In addition to the selection, we typically offer a special incentive from the featured designer during our trunk show event.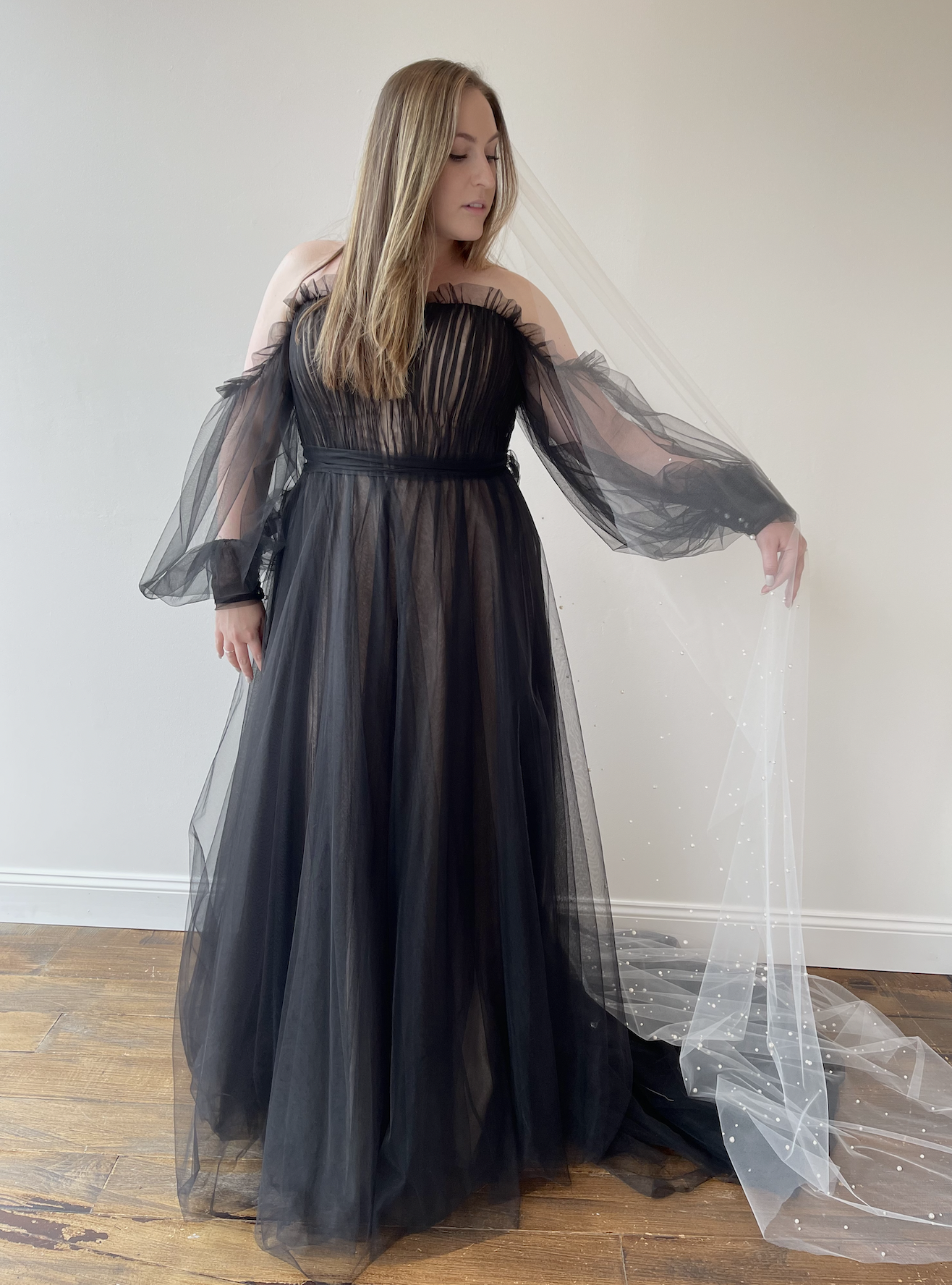 HOW DID TRUNK SHOWS COME TO BE?
Trunk shows began when designers would travel to boutiques with their latest collection in, you guessed it – trunks. The name has remained the same but the event has evolved into a unique bridal experience! Trunk show weekends are all hustle & bustle. We are typically fully booked in advance with a waitlist – so plan ahead!
ACCESSORY TRUNK SHOWS – MEET THE DESIGNER!
These events are not only for bridal gowns, but accessories as well. Our accessory designers bring a selection of pieces that we don't normally carry at the boutique, and almost always attend the event in-person to assist in styling your very own bridal look!
OUR FIRST TRUNK SHOW OF 2022: DANY GIRL
Our first trunk show of 2022 is almost here! We'll be hosting our first ever Dany Girl by Dany Tabet trunk show January 6-17. Dany Tabet is committed to releasing new looks that share his love of runway fashion and stay true to his trademark of impeccable fit. His collection for curvy brides, ranging from size 16-28, is finally here and is making a poised, strong entrance. Dany loves giving brides what they want, and Dany Girl is no exception. Give us a ring at 614.228.2700 to join us.